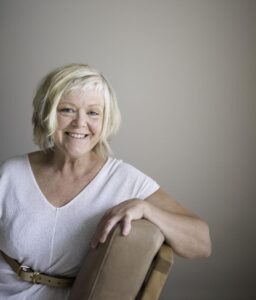 Lesley-Anne Evans, an Irish-Canadian poet, writes from and stewards Feeny Wood, a contemplative Christian woodland retreat in Kelowna, B.C., on the traditional territory of the Syilx Okanagan Nation. Her periodical publications include The Antigonish Review, Cascadia Review, Contemporary Verse 2, Faith Today, and Presence Journal. She helped found Red Couch, an art gallery for marginalized artists, and co-created SEE:kelowna, a museum exhibit sharing stories of homelessness. Mute Swan is her first collection of poems.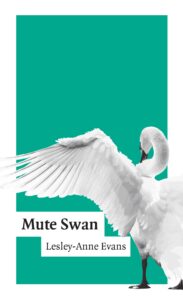 Mute Swan explores the landscape of the voiceless—voices misnamed, silenced, discounted, or subverted. Within a context of historic and contemporary Christendom, yet blurring perceptions of both, the poet offers a story of spiritual awakening and "unmuting." Through her willingness to look directly at our human experience of injustice, impermanence, longing, beauty and love, the poet writes a way toward spiritual freedom. Mute Swan is a love letter calling us home.
"These are powerful, sometimes harrowing testimonies, woven together in fresh, often keenly beautiful poetry. A brave, original, memorable collection." Malcolm Guite, Cambridge Univ.
"Like the 'Mute Swan' of the title, the poet participates in both contemplative silences and song, becoming at last 'unmuted,' fiercely present, committed to justice-making as well as to the mysteries of being to which words gesture and point." Susan McCaslin, Langley, B.C.
"…earthy, raw prayers and rich birthing imagery, inviting the reader to plunge into the gorgeous messiness of life. These are poems where everything belongs." Christine Valters Paintner, Galway, Ireland.
"The poems collected in Mute Swan don't just remind us that 'everything is holy,' but the act of reading moves me to touch that experience for myself…a story beckoning me to a supper table where even the most rejected, fearsome and lonely parts can know home." Gareth Higgins, Asheville, N.C.
$20 + postage ($5 in Canada)